Software developers for large and small business
Mobile App Development
Software developers for large and small business
Software Developer - Web Developer - Mobile App Developer - Business Software
Mobile Apps
We do mobile from the ground up and all points in between
Mobile Apps
We do mobile from the ground up and all points in between
It should come as no surprise that some of the most successful apps are also the best looking ones! But simply having a beautiful app is no guarantee of success. It is the combination of aesthetics and functionality that together deliver highly engaging user experiences, which are the hallmark of the best mobile apps.
Designing compelling user experiences is hard work (but we love it). To do it well, we strive to understand your business and objectives, and your app's audience and their needs.
Then we look to uncover ways to meet those requirements through a combination of creative visual solutions and cutting-edge technology. As the old saying goes, beauty is more than skin deep.
We listen to your ideas – and help to grow, refine and define them further into a unique solution that is immersive, highly usable and absolutely focused on your objectives.
Your vision and your audience's needs are the two most important aspects of building a successful solution. Our valuable scoping and discovery sessions are essential to the development of a bulletproof strategy to see your solution flow seamlessly from concept, to development and on to market sales.
Read our
success stories...

ZeroRisk focus on risk prevention and mitigation. A team of security people, many of which are retired SAS and Queens Guard servicemen and women are posted in high risk locations to gather intellegence and rescue business travellers if needed.
ZeroRisk can deliver on its promise to deliver real global risk management with the assistance of specialist software built by Corporate Interactive to track and communicate with travellers.
Many of the largest companies rely on this software to keep their people safe when travelling to dangerous parts of the world. These organisations include BBC, Kmart, SBS, Wesfarmers, Target, Curragh, ABC TV, QANTAS, Jetstar to name a few.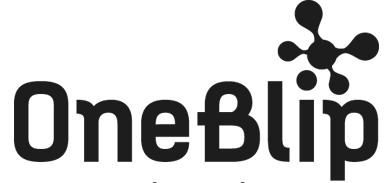 Oneblip is a technology platform for organisations or individuals to share assets such as cars, bikes, meeting rooms, and more.
This clever app communicates directly with a car to unlock, disable the engine immobiliser and start driving!
Learn more...Call us for a no obligation FREE consultation to discuss your project 1300 662 553