Software Developers / Mobile Apps / Websites / Custom made Business software
Software developers for companies big and small.
Custom Software Development
Custom Software Development
for companies big and small.
Business Software.
Streamline your business processes with custom software solutions.
Business Software
Streamline your business processes with custom software solutions.
Start Something New
Looking to streamline your business processes, get your start up idea off the ground or secure a competitive edge?
Corporate Interactive has over 20 years experience in building custom software for companies big and small. We build systems and software to suit your company's processes helping you to reach your business goals faster.
Supporting a diverse set of industries, including; healthcare, manufacturing, not for profit, financial services, travel, professional services, media, government and construction, Corporate Interactive's services cover all stages of software development, from consulting and solution design to implementation and support.
Why Custom Software?
It's amazing how many robust pieces of software there are for businesses to use these days. But you may still find yourself wishing you could add or subtract from various software platforms to suit your business' needs. Often, building a custom software solution may be your best bet.
Tailor Made
If you discover that no software fits all your needs you may decide to hire a developer to build a piece of custom software. As mentioned, there are numerous software solutions out there, but you may run into the case where there isn't one that can effectively help you with your business.
Nobody knows your business better than you do, so if you build a software solution that can specifically fit your needs, it can help you be more effective and efficient in managing your business.
Many 'off-the-shelf' software applications aren't built to work with other pieces of software that your business may use. When you develop your own software, you can integrate with a wider set of APIs from other software sources so that your application can communicate with 3rd party software.
Building a custom software solution for your business can be very beneficial for you, your employees, your prospects, and your customers.
Set up a time to chat with us to see if a custom software solution would be a good fit for your business.
Business
Software.
Your success
is our
success
Read our
success stories...

Working with the Business Tax Advisory, Quantitative Services division of Ernst & Young, Corporate Interactive developed a data processing system used for calculating fixed asset depreciation on behalf of EY clients during accounts auditing.
EY (formerly Ernst & Young) is a multinational professional services firm headquartered in London, United Kingdom. EY is one of the largest professional services firm in the world and is one of the "Big Four" accounting firms.
The organisation operates as a network of member firms which are separate legal entities in individual countries. It has 231,000 employees in over 700 offices around 150 countries in the world. It provides assurance (including financial audit), tax, consulting and advisory services to companies.
The firm dates back to 1849 with the founding of Harding & Pullein in England. The current firm was formed by a merger of Ernst & Whinney and Arthur Young & Co. in 1989. It was known as Ernst & Young until 2013, when it underwent a rebranding to EY. The acronym "EY" was already an informal name for the firm prior to its official adoption.
Marketing Help
web to print solution


Corporate Interactive designed and built a comprehensive web-to-print solution to help franchises with their marketing campaign materials ordering process.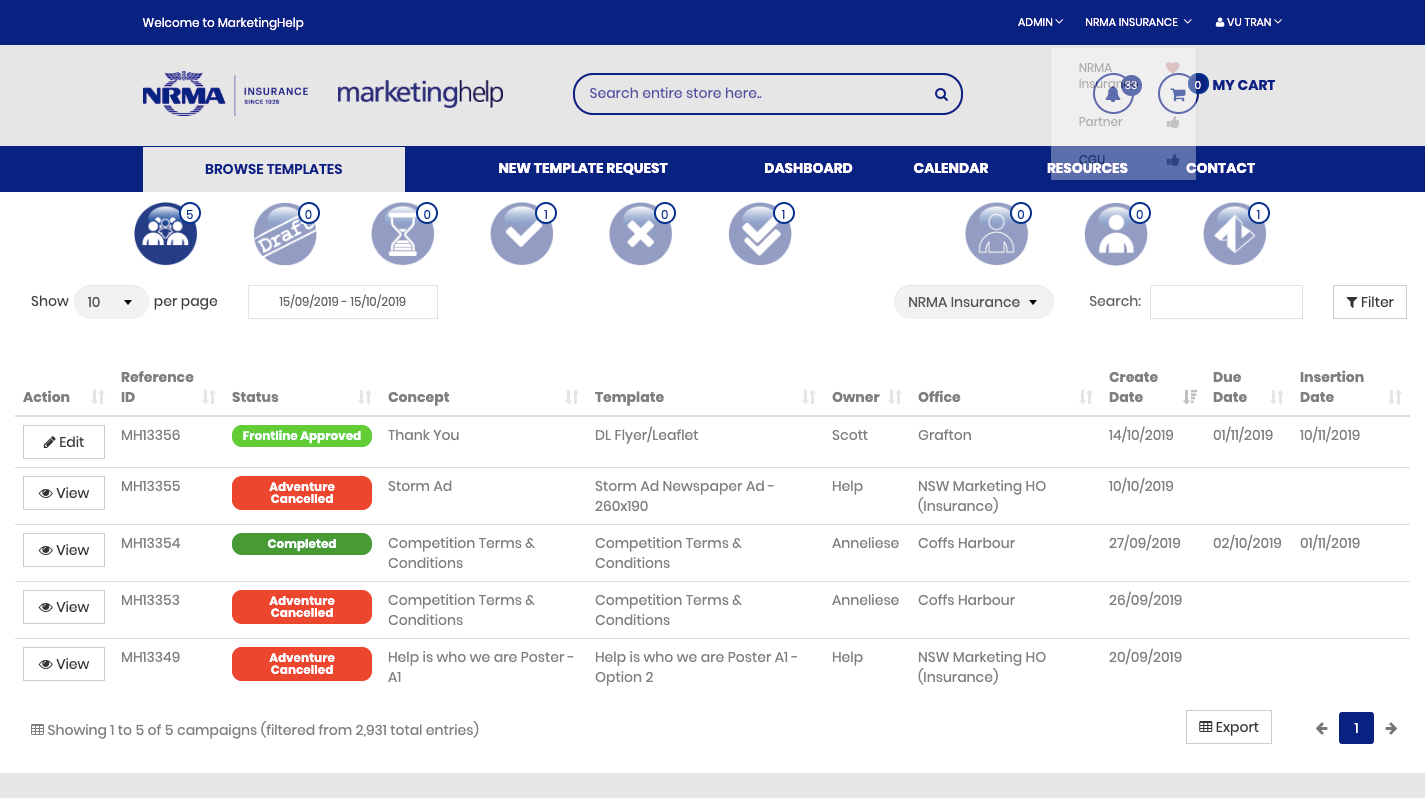 Raise Foundation
Custom built website

Corporate Interactive worked with Raise Foundation to build a custom made website to assist the Charity in signing up volunteer mentors from the community to work with young people in Australia. The microsite has featured on The Project (Channel 10), the Today Show (Channel 9) and Sunrise (Channel 7).
Jetmaster
Product configurator
The business software specialist
If you cannot find a software product that works for your business, we can build a tailor made software solution for you.
Experienced, safe & affordable
We have been delivering software development since 2001.
Business Software
Mobile or desktop...
we can help